Home
We believe that your choice of accommodation shouldn't be dependent on whether you're away from home for business, pleasure or simply circumstances. You should feel comfortable no matter where you stay and for how long, and we are here to make it happen. Our hospitality is expressed in every detail, from our hearty cuisine to our wholehearted consideration. Our staff is composed of true professionals that are ready and waiting to make your visit worthwhile.
Take a moment to get to know us and let us know when you'll be around.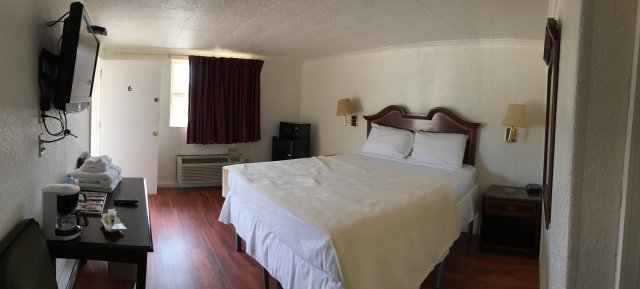 Huntingdon Inn Motel Just 12 miles from downtown Pittsburgh, PA
13930 US RT 30 · North Huntingdon PA 15642
Reservations or Information: (724) 863 5630 - convenient to major highways and located minutes from downtown Pittsburgh, PA.

Our newly renovated rooms are comfortable, clean and affordable with the amenities of home:
Non-Smoking Rooms Available
High Speed Internet
Air Conditioning
Cable TVs
Single or Double beds
Microwaves
Refrigerator
Weekly Rates
Truckers Welcome
Clean & Spacious Rooms
Free Coffee in Morning
Restaurants & Shopping Centers Nearby
Laundry Facilities
Private Baths
enclosed shopping mall in the Pittsburgh region! Huntingdon Inn Motel is 12 miles from the
famous Kennywood Amusement Park.

At anytime you can reach us at 724 863 5830. We are looking forward to hearing from you.
We would be pleased to hear from you! Please let us know what your needs and
questions are, we will be more than happy to help.
Just 12 miles from downtown Pittsburgh, PA 15642 13930 US RT 30 North Huntingdon, PA 15642
Reservations & Information: (724) 863-5630
Motel is conveniently located near Irwin area
​
​



Please stop by again...Thank you for your interest!!!